The time had come, yet again, to replace the drivetrain on my Wednesday. I've been one-by on my all-mountain bike a few years now, and messed with a two chainring (manually shifted on the rare occasions I needed to) setup on the bikepacker last. Decided to go whole-hog this year and do a proper one-by setup.
Naturally, one of the biggest concerns while bikepacking is the broad range of gearing needed to travel uphill and down, paved, gravel, and singletrack.  Easy enough with a front derailleur, but for those of us who what to move on and get rid of that 'ol thing there's finally viable options to do so.  Aaaaaaand I don't mean SRAM Eagle.  Sure, it's awesome, but no way in hell can I ever afford that setup.  So I went in search of something that would do the job, but not break the bank…
And after many, many, (many) hours of homework I think I managed to put something together.  I'm the king of mismatching, so I figured I might as well stay consistent.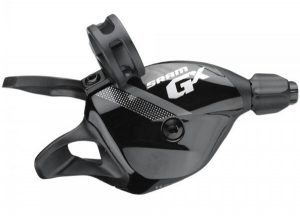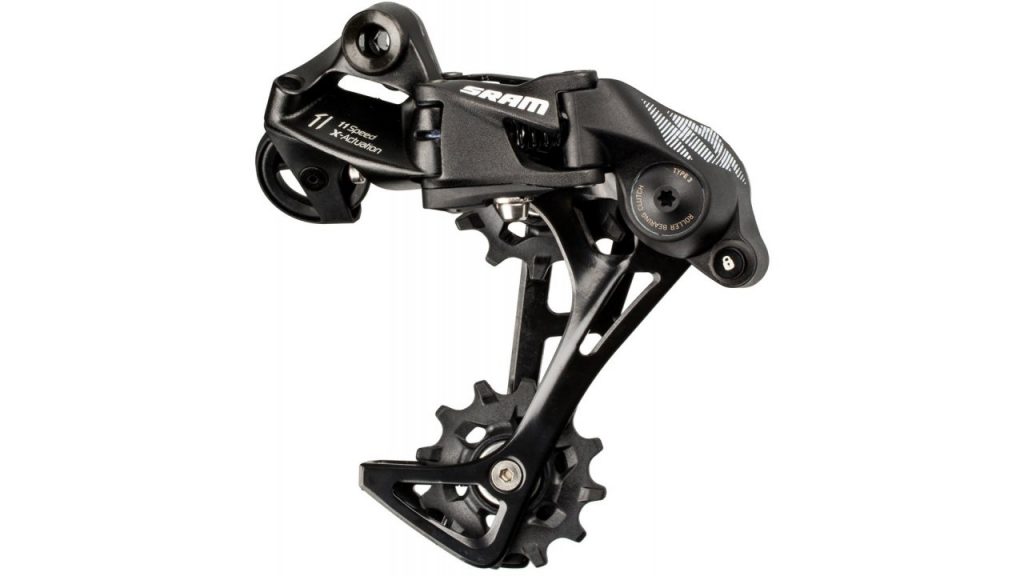 SRAM GX Shifter
SRAM GX 11-speed shifter.  Went with the GX specifically because it's the lowest with the matchmaker system to work with my Guide brakes.  Saves a bracket, and keeps things clean.
Shifter Type: Trigger
Weight: 122 grams
Speeds: 11, 2
Price: $59.95 CAD
Manufacturer's Details: www.sram.com
SRAM HX Rear Derailleur
SRAM NX 11-speed rear derailleur. Spec'd to work up to a 42 tooth cassette, but works just fine on the 46. Didn't even max out the b-screw, a pleasant surprise.
Box Components Box Two Cassette
Box Components Box Two 11-46 cassette. This thing is the linchpin of the whole system. First off, it's compatible with both SRAM and Shimano shifters/derailleurs. And before you ask, I didn't go with a complete Box system because of the added expense. The cassette is a wicked deal, the price being comparable to an single add-on ring from One-up, Wolfstooth and others (which I've been using the last 2 years with fine success). Another part of the puzzle is that it bolts right on to a traditional (Shimano) freehub body. No Xd driver (SRAM) to worry about (even though it's an option for my Hope hubs, it's more expense). And finally, it's the wide range this thing provides. A nicely stepped toothing, 11-13-15-18-21-24-28-32-36-40-46, avoiding the big final jump the Shimano cassettes have.
Material: Steel & 7075-T6 Aluminum
Weight: 480 grams (w/lock-ring)
Cogs: 11-13-15-18-21-24-28-32-36-40-46
Price: $74.99 USD
Manufacturer: www.boxcomponents.com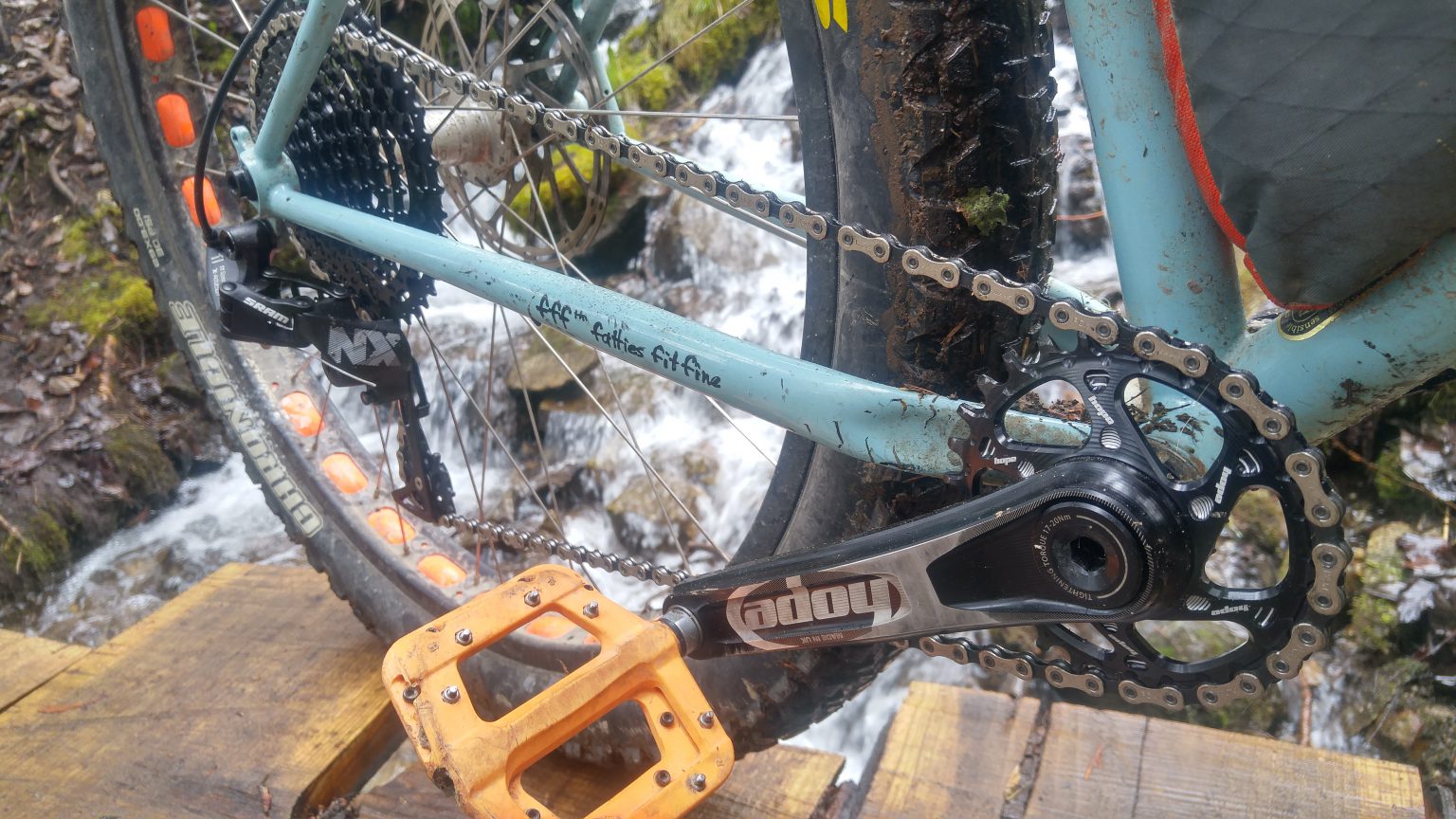 Making It Work
Setup was relatively straight-forward. Well, at least once I realized that both the derailleur pulleys were also narrow-wide and need to be set just so. Otherwise, same as bolting on any other new drivetrain. One of the big issues with forcing older derailleurs to work with the add-on 42 tooth rings was maxing out, and/or replacing the b-screw. Sure was nice setting up a derailleur that was made to take the bigboys right out of the box (pun marginally intended…).
Naturally, a SRAM 11-speed chain to put it all together. As well as a 28 tooth direct-mount chainring for my Hope crank. Time will tell if I stay with the 28, need to get a few trips under the belt with it first.
Conclusion
First-ride impressions? Bloody well perfect! Considering all the mix 'n matching, shifting was crisp and predictable. Felt great on the local trails, with excellent range. But the question remains……. Will it be enough for all conditions on a loaded bikepacking rig? Probably. Mostly. Good enough?? The steepest of the uphill singletrack will most likely need to be pushed. And I'll certainly run out of high gear on paved downhill.  But who cares. That's time to rest anyways, right?